31
« Last post by AndyMacFAIL on November 05, 2017, 12:44:17 am »

On November 5 in Baseball History...
1901 - Ban Johnson and Charles Comiskey lease Sportsman's Park for five years for an American League team. Two weeks later, they announced the Brewers, one of the league's eight charter franchises, will be leaving Milwaukee to play in St. Louis as the Browns next season.
1914 - The ban on Sunday baseball is upheld in Washington, DC by the Court of Appeals. Major league games will not be allowed on the Sabbath in the nation's capital until 1918.
1936 - The Dodgers name Burleigh Grimes as their new manager. The former Brooklyn spitballer will be replacing Casey Stengel, who was fired last month during the World Series after compiling a 208-251 (.453) record during his four-year tenure.
1940 - Former Washington hurler Walter Johnson, who won four-hundred sixteen games for the Senators, goes down in defeat as a Republican candidate for the U.S. House of Representatives from Maryland.
1958 - Paul Richards is replaced by Lee McPhail as general manager of the Orioles. The former GM, who also served in a dual capacity as the team's manager, will remain in the Birds' dugout for another 2+ seasons.
1968 - Denny McLain, a thirty-one game winner for the American League champion Tigers, is the unanimous choice as American League Most Valuable Player.
1976 - For the second consecutive season, Jim Palmer (22-13, 2.51) is the recipient of the American League Cy Young Award. The Orioles' right-hander garners first-place votes on 19 of 24 ballots cast by the BBWAA, with the remaining five top spots going to rookie sensation Mark Fidyrch of the Tigers.
1976 - The Mariners and Blue Jays each select thirty players in the expansion draft. Seattle picks Royals' outfielder Ruppert Jones and Toronto selects Orioles' shortstop Bob Bailor as their team's respective first picks.
1976 - The A's release Chuck Tanner from his contract allowing him to manage the Pirates in exchange for catcher Manny Sanguillen and $100,000 from Pittsburgh. During his nine-year tenure with the Bucs, the likable skipper will compile a 711-685 (.509) record and will win a World Championship in 1979.
1996 - Yankees shortstop Derek Jeter is the unanimous choice as American League Rookie of the Year. He is the eighth Yankees player to win the award and the fifth unanimous choice in American League history.
1997 - In an unprecedented move, Davey Johnson resigns the same day he is named American League Manager of the Year. Despite the fact that Johnson ended Baltimore's 13-year playoff drought in 1996 and led the Orioles to the league's best record in 1997, a dispute over $10,500 in fines to second baseman Roberto Alomar ends Johnson's reign in Baltimore. Johnson directed the fines to be paid to a charity where his wife, Susan, served as managing director. Cantankerous Orioles owner Peter Angelos is upset with the way the matter is handled and Johnson resigns.
2007 - In an effort to replace relievers Francisco Cordero (Reds) and Scott Linebrink (White Sox) who were lost to free agency, the Brewers sign David Riske. The 31-year old right-handed hurler, who after a rocky start pitched effectively for the Royals last season, agrees to a three-year contract to play for Milwaukee.
2007 - The Pirates name former third base coach John Russell as their 38th manager in franchise history. The Bucs' new skipper, the 2006 International League Manager of the Year, managed the Red Barons, the triple-A Phillies affiliate located in Scranton/Wilkes-Barre, for the past two seasons.
2008 - Extending a major league record, Greg Maddux captures his 18th Gold Glove, making it two more than former Baltimore third baseman Brooks Robinson and 26-year big league veteran Jim Kaat. The 42-year-old Dodger right-hander, who is considering retirement, has been selected 18 of the last 19 years as the NL's slickest fielding pitcher with the only exception occurring in 2003 when Mike Hampton got the nod from the managers and coaches for the Rawlings award.
2009 - Bobby Abreu (.293, 15, 103), a last-minute signing with the club last season, agrees to a $19 million, two-year deal to stay with the Angels rather than to take a chance again on the free-agent market. The veteran outfielder didn't find a team until just prior to spring training when Los Angeles offered him a one-year contract guaranteeing $5 million.
2009 - The Marlins trade Jeremy Hermida to the Red Sox for a pair of southpaw prospects, Hunter Jones and Jose Alvarez. The move of the underachieving outfielder, a first-round draft choice in 2002, will allow Florida to cut payroll while adding pitching.
2010 - One of the approximately 60 rare T206 Honus Wagner baseball cards, auctioned off by the Baltimore-based School Sisters of Notre Dame, is acquired by a sporting card store owner Doug Walton, who pays $262,000 for the treasured piece of memorabilia. The School Sisters of Notre Dame plan to use the windfall from the sale of the valuable card of the Pirates' third baseman to benefit ministries for the poor in 35 countries.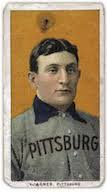 2012 - The Boston Red Sox and David Ortiz come to terms on a two-year, $26 million deal, that will most likely keep the Dominican slugger in Boston for the remainder of his career. Although limited to only 90 games last season due to an injured Achilles heel, 'Big Papi' has averaged 34 home runs and 109 RBIs each season during his ten-year tenure with the team.
2013 - The Texas Rangers signed Geovany Soto as a free agent.
2013 - The Mariners name Lloyd McClendon to manage the team, replacing Eric Wedge, who announced his retirement at the end of the season. Seattle's new skipper, who spent the last eight seasons as a coach with Detroit, managed the Pirates for five years, compiling a 336–446 record from 2001 through 2005.
2014 - Hall of Fame infielder/DH Paul Molitor is introduced as the Twins' 13th manager, signing a three-year deal to replace Ron Gardenhire, who was released after 13 seasons at the helm. The 58 year-old native of St. Paul, Minnesota joins the ranks of recent hires without previous managerial experience that includes Mike Matheny (Cardinals), Don Mattingly (Dodgers), Robin Ventura (White Sox), and Walt Weiss (Rockies).

Baseball Birthdays on November 5...
1864 - Walsh, Joe
1867 - Chamberlain, Elton
1868 - Newman, Charlie
1873 - Campbell, Billy
1875 - Hardy, Harry
1881 - McElveen, Pryor
1883 - Johnson, Otis
1891 - Neale, Greasy

1892 - Delhi, Flame
1892 - Yaryan, Yam
1892 - Walters, Roxy

1894 - Heath, Spencer
1895 - McNamara, Tom
1895 - Wright, Rasty
1897 - Ogden, Jack
1899 - Wisner, Jack
1900 - Donohue, Pete
1904 - Sax, Ollie

1905 - Fischer, Carl
1908 - Birkofer, Ralph
1909 - Powers, Les
1909 - Gumbert, Harry
1912 - Rogers, Buck

1914 - Mauldin, Mark
1916 - Tabor, Jim
1918 - Martinez, Rogelio
1919 - Burgo, Bill
1924 - Dixon, Sonny
1925 - Goliat, Mike
1927 - Caballero, Putsy
1938 - Olivares, Ed
1941 - Schlesinger, Rudy
1942 - Scheinblum, Richie
1946 - Bethke, Jim
1952 - Carroll, Tom
1953 - Pemberton, Brock
1955 - Ramos, Bobby
1958 - Bishop, Mike
1958 - Wiedenbauer, Tom
1959 - McMurtry, Craig
1959 - Moseby, Lloyd

1961 - Manrique, Fred
1967 - Raabe, Brian
1970 - Dishman, Glenn
1970 - Lopez, Javy
1973 - Damon, Johnny
1974 - Santiago, Jose
1976 - Herrera, Alex
1976 - Melo, Juan

1976 - Rodriguez, Liu
1978 - Thurman, Corey
1981 - Grube, Jarrett
1982 - Lahair, Bryan
1983 - Morillo, Juan
1989 - Cabrera, Ramon
1990 - Lucas, Joshua
1991 - Gray, Jon

Baseball Deaths on November 5...
1902 - Davis, Daisy
1903 - Peppers, Harrison
1908 - Hannivan, Pat
1909 - Kinzie, Walt
1923 - Becannon, Buck
1928 - Treadway, George
1933 - Freund, Lawrence
1940 - Mellor, Bill
1941 - Anderson, Varney
1950 - Johnson, Bill
1951 - Stovall, George
1955 - Gregory, Frank
1957 - White, Deke
1964 - Stryker, Dutch

1968 - Mattick, Wally
1969 - Barry, Hardin
1970 - Robertson, Dave
1970 - Root, Charlie
1970 - Spurgeon, Freddy
1971 - Palmisano, Joe
1971 - Jones, Sam
1973 - Hogg, Bert
1978 - O'Brien, Tommy
1983 - Murray, Pat
1983 - Taber, Lefty
1988 - Chapman, Glenn
1992 - Scurry, Rod
1992 - Hahn, Dick
1994 - Hague, Joe
1994 - Desautels, Gene
1994 - McNamara, Tim
2000 - Taylor, Harry

2000 - Marshall, Willard
2003 - Stenson, Dernell